UNCHARTED TERRITORY
On the forefront of defining what Natural User Interfaces (NUI) could be and determining best practices for how to interact with such a system.
USER JOURNEY
Mapping out and end-to-end experience in low fidelity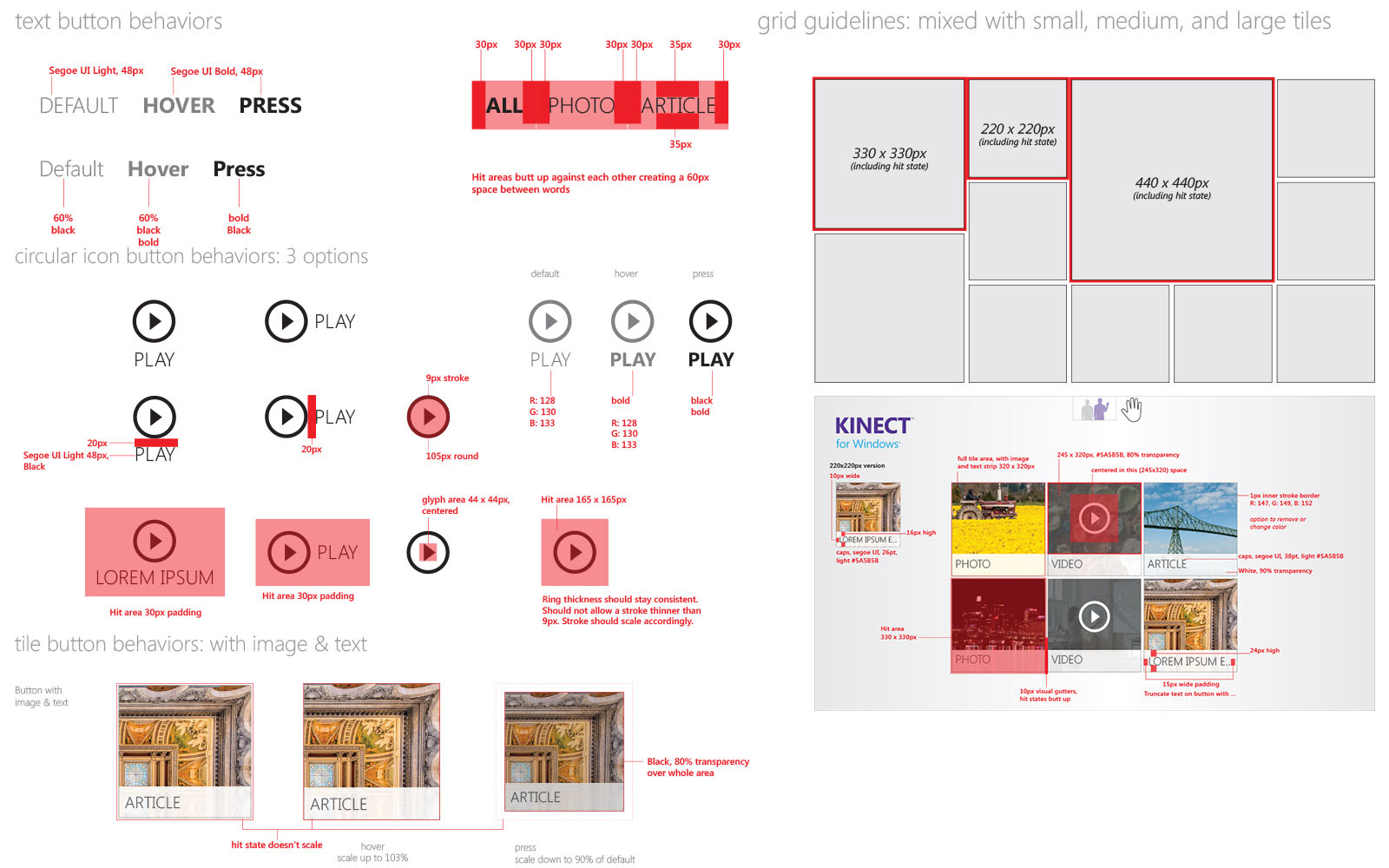 LIVE IN ACTION
A User-posted video of them using the product
OPPORTUNISTIC
While this project was in progress I went to the EBC to visit the K4W kiosk. I talked with the employees at the EBC and they mentioned a number of problems with the kiosk how it was unreliable and the ui was too small and confusing and people didn't really know what to do so they never spent much time, they just moved on to other areas. I saw this as a huge problem and opportunity for our team to make an improvement. I talked with my manager and raised it up the flag pole. A few people from management went and saw the kiosk and everyone agreed we needed to fix it.
I'm excited to report that the new Kinect demo is a real hit with users at the EBC. We're seeing many more customers engaging the demo and staying to explore. The EBC Senior management is impressed with the new direction and feels it really hits the mark to show off product innovation.
Thank you for your commitment to the EBC Kiosk and for quickly responding to improve the experience.
JOSH CAMPBELL // ©COPYRIGHT 2019